Here are some links to other websites that you may find are helpful
Testimonies of Change
SY ROGERS
His story and a message on sexuality - https://www.youtube.com/watch?v=zuLI1c9VQ7c
PORNOGRAPHY / SEXUALITY AND THE BRAIN
"A key principle in understanding how we wire, or re-wire, our brains is "neurons that fire together wire together." That is,if two things happen at the same time, our brains often associate them by means of actual neural connections. The more intense the associated events, or the more they are repeated, the stronger the wiring. Groups of nerve cells devoted to a behaviour or function are sometimes called "brain maps." Read more at the following links:
"It's
time to distinguish 'sexual orientation' from reversible 'sexual tastes'

"The bulk of scientific evidence currently favors the view that the origins for most sexual desires are not cultural but innate." —Leon F. Seltzer

Statements like the one above mislead people into believing that all sexual inclinations are created equal and are immutable.This is simply not true.
FOR WOMEN
Debora Barr (USA), http://www.dbarrministries.org/
FOR MEN
This article is also useful for parents who are worried about confused gender in a sensitive son. Teaching by Rickey Chelette
TRANSGENDER
Help for Families and people who are transgender, http://www.help4families.com/
GENERAL
Website for Briar Whitehead's excellent book 'Craving for Love': www.cravingforlove.nz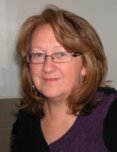 Shirley Baskett (Australia/NZ)
http://www.youtube.com/watch?v=mdTzgCexL24
https://www.youtube.com/watch?v=f_i8-ymnAfM
Shorter version (25 mins) - https://www.youtube.com/watch?v=KCE7Qprwphg