Here is a snap shot of what we believe...
About the Bible About Homosexuality
About Change About culture and diversity
---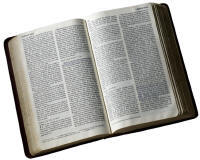 About the Bible
We believe the Scriptures of the Old and New Testament are the inspired Word Of God, the final authority for doctrine, reproof, correction, and instruction for right living. We believe in one God, existing eternally in three Persons: Father, Son, and Holy Spirit. We believe in the deity of our Lord Jesus Christ, fully man and fully God, only begotten Son of the Father. He was conceived by the Holy Spirit, born of the Virgin Mary, and lived a sinless life. He suffered under Pontius Pilate, was crucified, buried and rose physically from the dead. He ascended to the right hand of the Father and will come again in power and glory.
We believe that faith alone in Jesus Christ as Saviour and Lord frees us from the mastery of sin, and its consequences of death and eternal damnation. He assumed the penalty of death Himself, and enables us to live out of His resurrected life unto eternity. We believe the Holy Spirit carries out this work of renewal in our lives, empowering us to grow in loving union with our Heavenly Father and to walk in obedience to His will. We believe that the Church of Jesus Christ is formed of all those who know Him as their Saviour and Lord, regardless of denominational beliefs.
---
We believe same-sex attractions are one of many ways that people experience fallen humanity. Christians and non-Christians can both experience same-sex attractions. For some people, same-sex attractions are unwanted attractions that bring struggle and confusion into their lives. Some people embrace these and become involved in homosexuality. People within the church who experience same-sex attractions may have difficulty finding support in the church or from family members. People outside the church often think that God and the church to be against them rather than offering hope, welcome and help. Yet the message of Scripture is that God's love brings hope and help.
While anyone can experience same-sex attractions, engaging in homosexual behaviour distorts God's intent for people and is sinful.
God's response to all people is to offer salvation and transformation through the death and resurrection of Jesus Christ. Every person who experiences redemption in Christ finds sin's power is broken, receives Christ's righteousness, has a new identity in Christ, receives abundant life from Christ and are made part of His Church. The primary goal God sets for people is to have an intimate relationship with Christ and develop a capacity for living with integrity in Christ.
---
About Change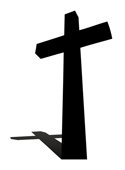 Scriptures teach that change is an integral part of God's work in us. So much so that God says we are new creations. From the time we come to Christ until the time we go home to be with Him, God calls us to change. We have been changed by His grace, are being changed by His grace, and will be changed by His grace. The change God wants in believers who experience same-sex attractions is Spirit-empowered living.
God's offer of life and transformation is not a formula or program that you follow, but a person - Jesus Christ. Scripture says we are full in Christ, made alive in Christ and set free in Christ.
Growth in God's grace is a process and not an event. God wants people with same-sex attractions to be willing to grow into mature expressions of the man or woman that God created them to be. The healing and change that Christ leads people in brings a growing capacity to turn away from temptations, embrace one's identity in Jesus Christ, and be transformed into His image.
Temptation is a reality in every Christian's life. We can overcome temptation through the power of the Holy Spirit. Scripture does not guarantee the absence of temptation but does guarantee the power to overcome it. Change occurs in spite of on-going temptation.
God's love comes into our lives to change what we live for. We must live by the Spirit and not practice sexual immorality. God requires the same for all believers regardless of sexual attractions.
People with same-sex attractions can passionately love Jesus, serve in His body, use their gifts in the church, and experience abundant life as single people or in marriage to the opposite sex. God's favour is equally upon people who are single or married. Becoming a new creation in Jesus, enables us to move towards healthy relationships with both men and women.
While we allow God to bring about change in our lives, we cannot dictate to God when or what He should do. Same-sex attractions may or may not change to a certain degree during our journey with God. Whatever the experience of attractions, our primary goal must always be to follow Christ and live lives dependent upon Him.
Asserting that change is possible is simply being true to Jesus as we mature into what it means to be new creations in Christ.
---
Exodus recognizes that amongst its worldwide membership there exist many cultural differences. To the extent that these differences do not alter the basic Exodus position of freedom from homosexuality, Exodus will abide by the Biblical directive not to judge each other. When cultures collide with Biblical principles, then the Biblical position will prevail.