Here are some books that are available to help you.
General
Ministering to Gay Teenagers: Practical Help for Youth Workers and Families
By Shawn Harrison

Learn how to minister to a group of people who need to experience the love of Jesus in powerful, tangible ways. With truths drawn from his own personal experiences, youth pastor Shawn Harrison seeks to equip youth workers, parents, and churches in ministering to gay teenagers, their families, and the gay community.
101 Frequently Asked Questions About Homosexuality
By Mike Haley

The rhetoric surrounding the acceptance of the homosexual lifestyle is everywhere. Parents have children suddenly "coming out." Organizations are accused of "intolerance." And it seems that everyone agrees it's okay to be gay. Learn how to address the issues surrounding same-sex attraction and its implications for society in this thought-provoking book by a man who's been there.
What Do I Say to a Friend That's Gay?
By Emily Parke Chase

This timely book teaches teens and young adults how to openly minister to gay friends and deal with personal questions regarding the social ambiguities of homosexuality. Discussion questions at the end of each chapter stimulate individual or group study.
Coming Out of Homosexuality
By Bob Davies

If you're seeking answers, you'll find them here. This essential guide is filled with true stories and offers proven strategies that can help anyone exit the homosexual lifestyle. Discover freedom beyond what you may have ever dreamed possible.
Pursuing Sexual Wholeness
By Andrew Comiskey

Those dealing with homosexuality in their lives can be transformed by applying Comiskey's in depth teaching on key issues such as sexual wholeness, orientational change, repentance, realigning desires and breaking the addiction. Includes Comiskey's own story on dealing with homosexuality.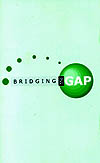 The booklet Bridging the Gap: Reaching Lesbian-Identified Women with the Love of Christ describes how to reach out to women particularly those involved in sports. Contact the author, Yvette Schneider, at
livinginvictory@hotmail.com
.
Parents
When Gay Comes Home: Learning to Build Bridges
By Wilna van Beek



When a person tells you they're gay, what is your first reaction? How do you "see" them? What kind of "glasses" do you have on? Are you comfortably able to speak with confidence, using the right language, when this topic comes up? In When Gay Comes Home, you will learn about the redemptive power of God and it will guide you in how to put on your Jesus glasses, helping you to communicate in a loving and respectful way, thus building bridges instead of walls.

Recommended for parents, youth pastors, and leaders to educate and equip children from the age of nine and up. Also includes a study guide that can be used individually or with groups, as well as a section specifically developed for pastors.
---
When Homosexuality Hits Home: What to Do When a Loved One Says They're Gay
By Joe Dallas

Your loved one has "come out" to you. Now what? Understand the causes of homosexuality and the struggles your relative has faced and even strengthen your relationship as an expert explains how to blend compassion and conviction, When Homosexuality Hits Home. Includes recommended reading and resources.