Exodus Global Alliance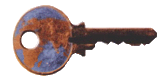 Opening Doors to ministry in Latin America
At the heart of Exodus' ministry are personal connections. Our ministry is all about grace—showing how people and relationships can be changed by the grace of God into the people that God intends them to be.
Mauricio Montión says, "Latin America was established mostly on the grounds of sexual and relational brokenness. The 'Conquistador' would come, take as many wives as he pleased, and then leave children spread across the land. Fatherlessness has been rampant since the origins. So has sexual and relational brokenness. One of its most obvious and pervasive expressions, homosexuality, is now widely celebrated in our society, from Mexico all the way down to Argentina. Historically, the official church has not stood up and proclaimed the truth about God's intention for our sexuality, partly due to it's own lack of integrity in this matter. However, through ministries like Exodus, Jesus is raising up a healing army and enabling them to stand to proclaim and live out the truth of God's purpose for our sexuality. He delights in redeeming his children. And He is using Exodus toward that end. As an expression of His body on earth, ministries affiliated to Exodus are being used to set the captives free."

Exodus Latinoamérica is at work in the Spanish-speaking countries in Central and South America. Visit the Exodus Latinoamérica website for more information.

---
What Can I Do?
Pray. God works through Exodus only when you pray. Exodus needs people who will pray for its ministry in Latin America. Will you send us a letter telling us that God has called you to pray?
Give. Ministry development in Latin America involves sending people from Exodus Global Alliance as well as developing local resources. Exodus Global Alliance needs your financial support to continue with both of these. Your gifts can enable Exodus to reach out to people in Latin America who are impacted by homosexuality. Will you give as God directs you? More information about giving is available here.

Participate. Some Christians feel they cannot participate because they have never been a homosexual. As a result, Exodus works without the resources that many other Christian ministries have received. We need people to bring their gifts and talents in ministry service and ministry development to Exodus—the potential harvest is vast, the workers are few. God has no other plan than to work through the people He has called. Will you let God use your gifts and talents at Exodus?