Exodus Global Alliance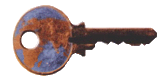 Opening Doors to ministry in the East Asia
East Asia
Many people mistakenly assume that homosexuality is a western problem that does not exist in the Far East. While it true that homosexuality is very uncomfortable for many Asian cultures, many people in Asian countries are embracing homosexuality as they seek to set aside traditional Asian ways for something new.

Exodus East Asia is at work in the countries of Singapore, Taiwan, Philippines and Malaysia. May God bring new hope to those who want to become free from sexual addiction and bondage.
---
What Can I Do?
Pray. God works through Exodus only when you pray. Exodus needs people who will pray for ministry development in China. Will you send us a letter telling us that God has called you to pray?
Give. Ministry development in East Asia involves sending people from Exodus Global Alliance as well as developing local resources. Exodus Global Alliance needs your financial support to continue with both of these. Your gifts can enable Exodus to reach out to people in East Asia who are impacted by homosexuality. Will you give as God directs you? More information about giving is available here.
Participate. Some Christians feel they cannot participate because they have never been a homosexual. As a result, Exodus works without the resources that many other Christian ministries have received. We need people to bring their gifts & talents in ministry service and ministry development to Exodus—the potential harvest is vast, the workers are few. God has no other plan than to work through the people He has called. Will you let God use your gifts & talents at Exodus?